Political Consulting Firms in India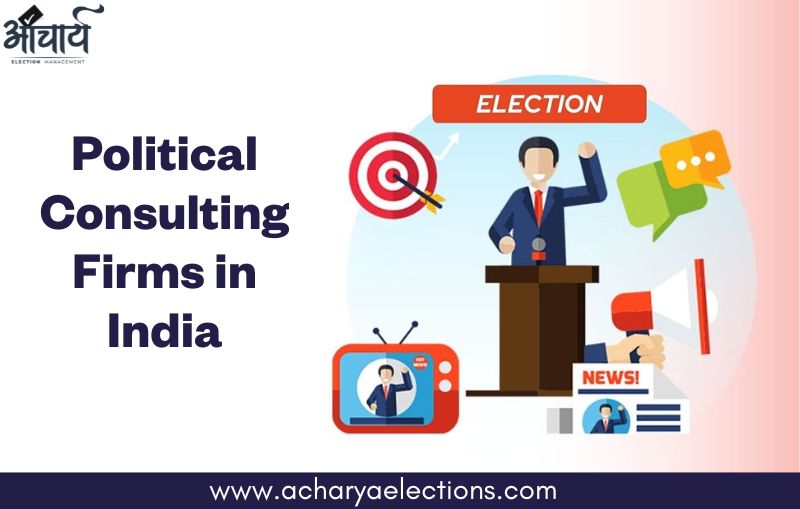 Acharya Election Management Agency takes candidates' political presence to new heights, providing with the platform to effectively convey their ideas and policies to a vast audience through impactful social media marketing. Renowned as one of the leading political consulting firms in India, political leaders can rely on us for our expertise in campaign management techniques and our professional solutions that ensure the launch of successful digital political campaigns.
At Acharya Elections, we understand the power of social media in shaping public opinion and driving political engagement. Through our strategic social media campaigns, we elevate political leaders' profile, enabling them to connect with a wider audience and effectively communicate their vision and objectives. Our team of skilled professionals possesses a deep understanding of social media platforms and utilizes innovative strategies to maximize their reach and impact.
As one of the top election management company in Navi Mumbai, we offer a comprehensive range of services to support candidates' digital campaign endeavors. Our services include:
Campaign Strategy: We craft tailored-made strategies that align with candidates' political objectives, identifying target audiences, and determining the most effective channels and messages.

Social Media Management: Our team handles the day-to-day management of our candidates' social media accounts, creating engaging content, scheduling posts, and monitoring audience interactions.

Content Creation: We craft compelling and persuasive content, including graphics, videos, and written materials, that effectively communicates key messages and resonates with their audience.

Audience Engagement: We employ proven techniques to foster meaningful engagement with their audience, encouraging discussions, addressing concerns, and building a loyal following.

Analytics and Reporting: We provide detailed analytics and performance reports to track the success of your campaigns, measure key metrics, and make data-driven decisions for continuous improvement.

Crisis Management: In the event of any unforeseen challenges or negative publicity, we offer swift crisis management support, ensuring effective damage control and reputation management.
With Acharya Elections as a trusted partner, political parties and leaders can rest assured that their digital political campaigns are in capable hands.